13.11.2023
How has Recruitment Changed in 2023?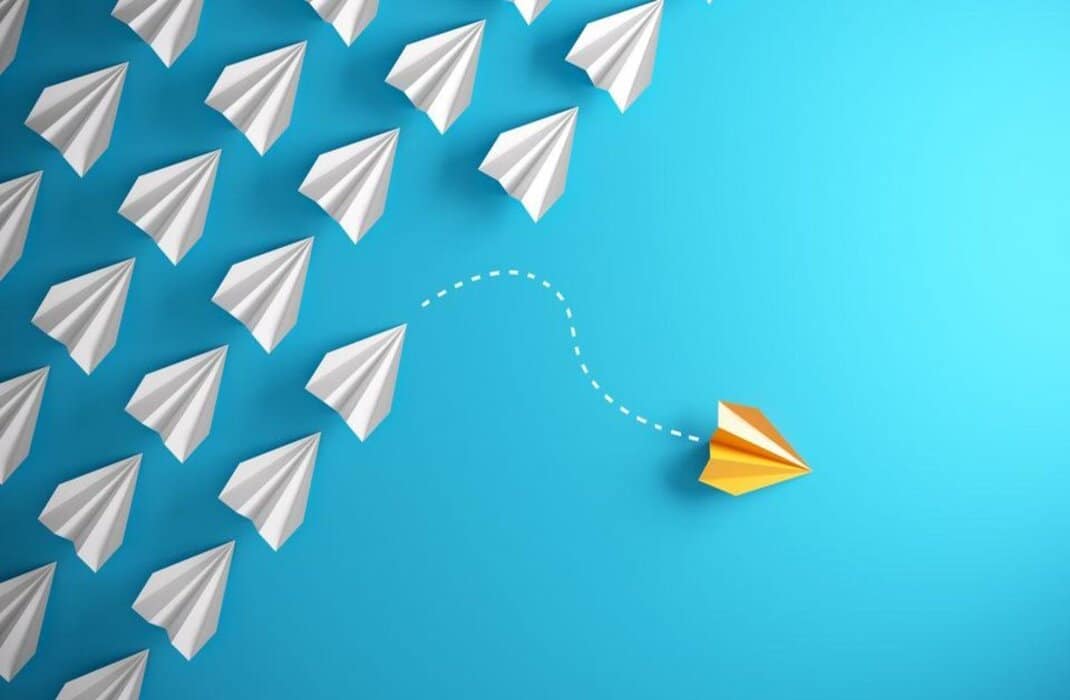 The last few years have been tumultuous for the recruitment industry. The Covid pandemic caused havoc for all of us, and its aftermath is still affecting businesses years later.
In 2023, things are getting back to normal, but people are still reluctant to change jobs and business owners are wary about bringing in new hires. However, this means that there are more opportunities for temp and contract workers to come in and fill roles that businesses need but aren't willing to sustain a permanent employee for.
The Great Resignation – What Caused It?
The primary reason people left their jobs was because people with furlough pay, or self-employment and business grants, were able to take stock of their careers. There were a lot of vacancies with higher pay and more benefits; people saw opportunities and took them.
They also had the opportunity to change industry. Sectors hit hardest by the COVID-19 pandemic, such as hospitality (including accommodation and travel, which were greatly impacted by lockdowns) and healthcare, had the most vacancies, and were offering numerous benefits to fill job roles quickly.
Even now, with the cost of living increasing, people are seeking out new contracts that suit them better, although at a much lower rate than the last two years. Unfortunately, due to rising costs, employers aren't hiring as much, instead bringing in temp workers or offering short contracts.
Another factor that led to record-breaking resignations was the introduction of hybrid working. When some businesses opened their offices again, they expected their employees to return to the regular 9-5 and removed the option of working remotely. Employees who preferred to work from home looked for other jobs that had remote working as an option.
Hybrid Working – Temporary Solution or New Way to Work?
Starting in 2020, as lockdowns were changing the way we lived, staff were either laid off, furloughed, or forced to work remotely.
Many people struggled with working from home, but many more thrived in their new, but familiar, environment.
Early studies of lockdown working suggested that staff were throwing themselves into their work due to a lack of outside stimulation and were putting in extra hours to pass the time. However, after a while it became clear that people were more productive at home.
Without costly commutes (both in time and money), people were starting their workday in better moods, increasing their productivity. The added freedom of being at home also helped create more comfortable workspaces that could be adapted to suit an individual more than at the office.
Of course, working from home didn't suit everyone, and many were keen to go back to the office when lockdowns were lifted. But that caused an issue for business owners:
Should Business Owners Offer Remote Working?
As offices were given the all-clear to open, many business owners were surprised at the reaction of their teams. After so long working from home, people were either desperate for a more social work environment, or wanted to continue working remotely as they were performing better at home.
A lot of businesses gave their team members the choice of where to work, but others were torn. Offices are expensive to run, and not worth it unless they are full each day. After they were empty for so long, the building owners also increased rent too. It was a tough decision, but soon there was a solution.
Hybrid working spaces are now common in cities, but in the early days of post-pandemic it was a revolutionary solution. It's similar to hotdesking, although conference rooms and larger spaces could be booked out by a business for certain days or weeks. This has saved a fortune for business owners and made meetings and planning sessions much more convenient.
Hybrid working is the best of both worlds and is a sought-after feature of any job listing. Any job that can be done from a desk, excluding some secretarial work, can be done remotely, and it's now being seen as the modern way to work.
Is the Great Resignation Over?
As so many left for greener pastures, businesses worked hard to fill vacant positions or adjust their workforce accordingly. This was more difficult during the pandemic, and still hasn't recovered fully.
Also, during lockdown many started their own businesses, using furlough pay and grants to chase passions they never had the chance to with a full-time job taking up all their time. This has worked out well for some, but others are now looking to return to the employed roles they had before.
It's a difficult time for any new business, so the added security and consistent salary of their old job is tempting for anyone concerned about the future.
This may seem like great news for recruitment companies –with a lot of talented people looking for new job, but recently the number of vacancies has dropped significantly, and recruitment companies are struggling to fill roles.
From June to August of this year, total vacancies fell to 989,000, down 6% from the previous quarter. These are still higher than pre-pandemic statistics, meaning that there are still opportunities available. In June, UK workforce jobs fell to 36.7 million, down 153,000 since March, mostly due to a record quarterly fall of 197,000 self-employment jobs.
[Source: https://www.ons.gov.uk/employmentandlabourmarket/peopleinwork/employmentandemployeetypes/bulletins/jobsandvacanciesintheuk/september2023]
This drop may seem concerning for some, but it's ideal for temps and young talent looking to grow their CV, but not ideal for someone looking for a permanent position.
It's safe to say the Great Resignation is over, but it'll be a while before things are back to normal in the recruitment world. For any business owner looking to bring in new staff, both temporary and permanent, their job listings need to be appealing.
What are People Looking for in their New Jobs?
As well as job security and competitive salaries, applicants are looking for workplaces that aren't stuck in the past.
Whether a business offers hybrid working or not, company culture is still key. People want to work with colleagues who look forward to clocking in each day. Even when interviewing, applicants should get a taste of the office culture; seeing miserable faces or an office that is too quiet can put them off even if the position is ideal.
As mentioned earlier, hybrid working is a desirable perk for new hires. As well as being more convenient, due to the lack of regular commuting, agencies can also hire workers with disabilities (or those who live further away) for roles that can accommodate them. This gives them access to a wider pool of talent, and they'll receive more applications too.
In 2023, mental health is a bigger concern that ever, with a reported 60% of employees experiencing anxiety (65% of female employees, 53% of male). Mental health statistics are being reported more consistently than in previous years, but the rising prices have been a major factor on mental health.
[Source: https://championhealth.co.uk/insights/mental-health-statistics/ ]
Companies that offer EAPs (Employee Assistance Programmes) and quality HR support will be more sought after than companies who don't. Simply having this support available gives peace of mind to employees.
Finally, applicants are looking for transparency in job listings. This has always been the case, but now so more than ever due to the number of perks and benefits that can be included. When creating job listings, agencies need to clearly list the salary, express their company culture to applicants, and list all perks and benefits available.
Changes in Recruitment Finance
The recruitment world may be undergoing changes, but when it comes to recruitment finance, things are as dependable as ever. Companies that are looking to source temp workers need reputable recruitment agencies with solid finance providers to fill these roles.
That's where we come in. Whether you are a start-up or established agency, we can help you with:
Nothing will put off new hires more than a history of late payments. Outsourcing to a company that you can trust, who focuses on accuracy and ensures temps are paid on time every time, gives peace of mind to business owners and temporary workers.
The Future of Recruitment
Although we can never be sure what's around the corner, it's safe to say that the Great Resignation is over. Businesses are starting to recruit again, but they are still cautious about rising costs. This is great for temp and contract workers, but it's still a more challenging time for anyone looking for a permanent role.
Relevant Topics
Contact us
Ready to spend more time focussing on growing your recruitment business? Get in touch by filling out the form and we'll be in touch.
Get in touch