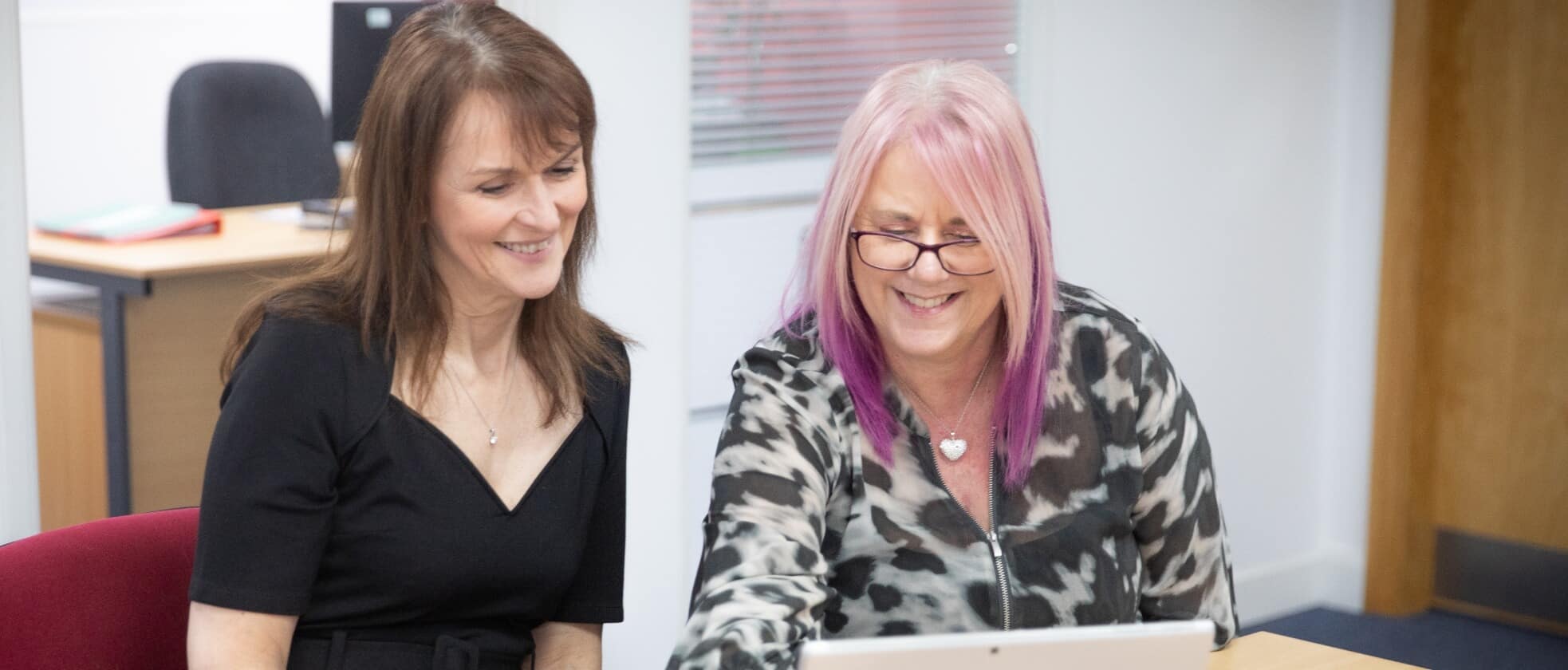 Our frequently asked questions
These are just some of the questions that we get asked most often. If you can't find what you are looking for here, just get in touch and we'll be happy to help.
What are back-office support services?
Back-office support services are activities that help support the smooth operation of an organisation. In These activities include the tasks which are normally not customer facing and in the recruitment sector include funding, payroll, and invoicing.
What is the main role of back-office support services?
People use back-office support services when they don't have the expertise in-house or don't want the overhead. In the recruitment industry, back-office support services allow recruitment agencies to stayed focused on what they know best and concentrate their efforts on successfully placing candidates.
Do you only work with recruitment agencies?
We do and we work with all sectors (aside construction and international). Our extensive experience means we know your industry well and some members of our team are from recruitment backgrounds themselves, so they fully understand your challenges and are well placed to support you.
Do you serve a specific client size?
We work with both newly formed start-ups and established recruitment agencies, no matter the size we have you covered.
Who will look after my payroll and liaise with my customers for payment of invoices?
At Back Office Support Services we recognise the importance of providing you with a service that is tailored to your needs. That's why we provide you with a dedicated payroll account manager who will get to know your business and your needs. You will also be assigned a dedicated credit controller who get to know your business and your customers, representing you with professionalism and integrity to ensure that your relationships are maintained.
We aim to make our service effortless, so you are not distracted with back-office issues and you can concentrate on growing your business.
Is there a fee to get started?
There isn't. If you have queries on how we can help, we offer free consultancy, and when you are ready to kick things off there's no setup fee either.
How long will it take to get everything set-up?
We can get you set-up quickly. We will start as soon as you provide the documents we need.
What documentation do you need?
To get started we only need your ID documents, VAT certificate, bank details and your company logo.
How much funding will I receive and when?
You will receive 100% funding (minus Back Office Support Services' fees). We automatically pay your gross profit directly into your bank account every Friday. Your management reports are uploaded each week onto our user-friendly client portal. It couldn't be easier.
How do you pay temps and contractors workers?
We cover all the options. We can pay your temps and contractors in any of the following ways;
PAYE
Limited Contractors inside and outside of IR35
Umbrella Companies
We also deal with all associated PAYE and NI deductions and any CSA, student loans or attachment of earnings.
How do we deal with PAYE / NI deductions if I supply PAYE temporary workers?
We manage all the PAYE HMRC responsibilities on your behalf including making the payments to HMRC and RTI Real Time Information.
We also manage the Real Time Information (RTI) on your behalf.
How do we know that Back Office Support Services has paid over our PAYE/NI liability?
With Back Office Support Services, every client has their own individual scheme with HMRC – so if you ever want to independently verify your company's position, feel free!
Do Back Office Support Services assist with AWR compliance?
Yes, we support all our clients by producing a weekly report which identifies:
Temps and contractors who are working post 12 weeks. We will ask if they should be receiving enhanced pay and holiday entitlement. Our bespoke systems will prompt your payroll account manager to question their pay rate and holiday entitlement to help you avoid inadvertent non-compliance.
Temps and contractors who have had a 6 week break in between assignments.
Do Back Office Support Services offer help with auto-enrolment pensions?
Yes, we have the knowledge and expertise to support your agency through our pension provider, Nest. We offer a bespoke service and have our own dedicated Pensions Co-ordinator.
We handle all the email correspondence with your workers advising them that they will be enrolled in the scheme and provide information about what happens next. With something as complex as pensions, our attention to detail and right-first-time approach, gives you the peace of mind you need.
How do we deal with VAT?
You can forget about 'putting money away' each week to pay your VAT, as we do it for you.
When your VAT is due, we'll send you a schedule showing both VAT on sales (to be paid) and VAT on costs (to be claimed back). If a payment is owed, we will then send you the money to cover it. VAT returns will no longer be a source of anxiety – you're safe in the knowledge that you'll always have enough money to pay what's due.
Unfortunately, we can't pay your VAT on your behalf as you will have also pay VAT on your own overheads such as telephones, advertising etc, which we know nothing about. When you fill in your quarterly VAT return, you can claim this back off  HMRC, so your actual VAT due will be LESS than the amount we have given you.
The result: every quarter you have cash surplus on VAT to look forward to!
I'm concerned about credit control – how do you manage my customers?
We speak to your customers in the same way you would speak to them yourself, with courtesy and respect at all times. After all, part of our service is protecting and supporting your company image.
Back Office Support Services employ a team of highly professional credit controllers who handle things personally and tactfully (we don't just send out letters like so many other providers).
A good relationship between your credit controller and your client can make all the difference: issues are spotted earlier and resolved more easily. And if we should have any concerns over non-payment, we will always consult with you first.
How good is your attention to detail?
In a word, exemplary. We know just how important it is to ensure that your temps and contractors are paid on time and your customers are invoiced correctly.
Unhappy temps and contractors and customers could be costly and potentially damaging to your business and reputation, which is why we make sure your payroll goes through so many processes and checks before it leaves our door.
Back-office suppliers charge in so many different ways – how can I compare prices?
Back Office Support Services keep it simple, straightforward, and transparent. We always quote up front, and we charge a % fee of your pre-VAT sales revenue. It couldn't be easier, and you can be reassured there will be no unwelcome surprises or hidden charges.
Contrast our approach with some of the alternatives being offered:
Some providers break their services down and charge for each one, for instance, an administration charge, an interest charge, credit checking charges, setup charges and drawdown charges. Some of these charges, curiously are not brought to your attention until it's too late – after you have signed the contract.
Some providers charge your fee on post VAT revenue, which can cost you more.
With some providers, you pay interest on outstanding debts, so what's in it for them if you don't have any? Hardly an incentive to manage your credit control well.
Some providers do not fund 100%, it may be, say 80%. But they may still charge you the same amount.
Do you work with master vendors/self-billing accounts?
Here at Back Office Support Services, we work with many agencies who work with master and neutral vendor accounts such as Matrix, Neuven Solutions and GRI. Some providers cannot fund this type of account. At Back Office Support Services we have funded master vendors and sell-billing accounts for many years, we have an in-depth understanding of their requirements and can also support and guide you, using our extensive experience.
Do you have a timesheet system?
We certainly do! We have an optional electronic timesheet system that's fully branded with your logo and this facility is included in the fee. To find out more check out our 1 minute video.
I am looking to move funders, are there any charges?
Other providers may charge a fee for buying your ledger but at Back Office Support Services we don't, making the process of switching easy and straight forward.
How do you manage holiday pay?
If you supply PAYE temps we will discuss with you how you want to manage their holiday pay. We  have a number of choices which includes the option for us to set up and manage your holiday pay for you.
Still got questions?
Speak to a member of our team. They'll be more than happy to discuss your requirement in more detail and the options available to you.
Contact us