15.08.2022
What To Consider When Setting Up A Recruitment Agency
If you have recruitment experience, you might be thinking about setting up your own recruitment agency. We asked a team of industry experts what the most rewarding thing was about setting up your own agency. 100% of respondents stated it was the sense of achievement and changing people's lives. Some of their comments included:
"Sense of achievement." – Paul James Healthcare Recruitment
"Seeing things grow and develop over time, it is so nice to look back to see how far we have come.  That is definitely the best feeling ever! Hard work does pay off." Gold Star Recruitment
"Changing people's lives."- Design & Build Recruitment
"Placing candidates in the jobs of their dreams and delighting the clients with the perfect candidate." – The Recruitment Network
"Creating a presence in the market by establishing strong relationships with both clients and candidates in providing opportunities for the right person for the right role. This is what we do best." – COACHMYCV
"The pleasure of helping candidates develop their career, particularly those who really needed a break. But also, the feeling of having given it a go." – Howarth Morris
"Helping to change people's lives, by giving people the opportunity to make a career change, or helping those who have been unfortunate, to have a predictable and sustained income" – New Resource Recruitment
However, there are many things to consider in order to make it a success:
Create A Business Plan
As with any business you need to create a clear plan. It will lay out how you'll operate over the first year and beyond. By comparing your actual performance with your objectives, you can check how well your business is performing. A business plan helps you see the bigger picture and gives you a clear strategic focus. Enabling you to set out priorities and manage any change. The Prince's Trust outlines a business plan with ideas, helpful packs, and templates you can use. As a start here are some aspects you need to cover:
About you – what makes you the ideal person to start a recruitment agency? Include points such as contacts, qualifications, experience, and personal attributes.
About your agency – there is a wide range of agencies throughout the UK. Thus, you need to ensure you have a clear aim and develop a mission statement. Add in your target market and types of employment. Furthermore, conducting a SWOT analysis is always beneficial to fully understand where your strengths lie but most importantly what your weaknesses are.
Market research – this is where you need to look into your competitors to ensure you stand out and attract clients and candidates. Additionally, where your agency will be based, and what is the ideal location for your targets?
Costs – here you need to outline the costs of the business to ensure you have everything in place. This needs to include website development, marketing, and insurance for instance.
Advice From Industry Experts: Don't rush setting up your agency, know your target market. Find a specialty, research, learn and focus!
Location
One of the main positives of this industry is that you can work from home. Reducing your initial start-up costs as having premises is not essential. Or often when recruiting permanent candidates, recruiters use hotels and cafes to meet more people face to face. This can sometimes be harder with temps and contractors due to the volume. If you feel you need to invest in business premises, there are extra things to consider.
Insurance
No matter which route you take it is important to consider your insurance requirements. Key covers to consider include public liability insurance and employers' liability insurance. There is also professional indemnity insurance however, this is not always necessary so research into this is key.
Permanent or temporary workers?
Next, you need to decide if you are going to focus on placing temporary or permanent candidates and there are pros and cons to both.
Placing temporary workers will provide a regular income. However, consideration needs to be given to financing the weekly payroll and handling all the deductions. For instance, tax, national insurance, student loans, and processing holiday pay. All in addition to chasing payment from your customers. The nature of temporary work will mean you will need to deliver for your customers on an ongoing basis. As well as being required to deliver workers at short notice.
For permanent candidates, there may be peaks and troughs in both income and workload, and it can take time to secure a regular income stream. You can only invoice your client when your candidate has commenced employment. You will need to decide whether you will be charging a flat fee or charge commission on the successful placement of a candidate.
Either way, it is advisable to specialise in a specific industry or industries, such as healthcare, driving, manufacturing, accountancy, or technology. You need to take the time to learn about that area of business so ideally, you need an interest in the subject. If you have industry knowledge, clients and candidates are more likely to put their trust in you. Furthermore, if you are aware of what the industry looks like you are more likely to know what the ideal candidate looks like for your clients. This experience can come from previously working in that sector or prior recruitment experience within the sector.
It is also advisable to be mindful of any restrictive covenants that might be in your contract, as these may affect which businesses or sectors you are able to target.
Be Unique
There are many recruiters out there, so it is vital you know how to show your potential clients and candidates what makes you unique. Perhaps writing a mission statement, which outlines the purpose of your agency and how you will help your clients and candidates. This will then clearly showcase your unique selling point. Your SWOT analysis should help you identify where you can add value. Always remember to be realistic; you can't promise to deliver within short timeframes if you don't have the resource to achieve it.
The Start-Up Costs
The initial start-up costs for your recruitment agency will vary from agency to agency. However, there are some core basics that all agencies require:
A domain and website
Company registration
Marketing and branding
Insurance
CRM software
Accounting software and tools
Potential office space
In addition to these basics, you will need to consider your own salary, travel, and IT support.
Advice From Industry Experts: Recruitment is not an easy field with all the competition and large companies. But it's important to persevere in building a client/candidate base. Understand your own expectations to motivate yourself and your team. It can be hard, don't give up, stay focused and think about your long-term plan and goals.
Research Laws & Regulations
As well as market research and competition, knowing the law and regulations across your chosen industry is vital. There are regulations you'll need to conform to such as National Insurance, tax, and VAT registration. However, recruitment agencies are bound by law to meet certain standards, so it is crucial to make sure your business is legally compliant. Without this knowledge, you are at risk of breaching the law unwillingly or missing certain steps and deadlines. Regulations such as GDPR are critical for a business owner to know. The Chartered Institute of Personnel and Development (CIPD) is a professional body that can help answer various questions about recruitment law.
Advice From Industry Experts: You need to manage your cash flow. It's vital to have good working capital to fund agency workers, as customers are now taking longer to pay. Therefore, finding a provider to support you with this is useful.
Funding Your Recruitment Agency
Recruitment agency funding can undoubtedly be a complex subject but is undoubtedly a top priority for any new business. Once you are trading, it's essential you manage your cash flow well, being organised and keeping accurate records along the way.
Temporary and contract recruitment is particularly hard on cash flow. The more workers and contractors you place the more cash you'll spend. Often paying workers 5 to 6 weeks before your invoices are paid.
Back Office Support Services offer much more than just recruitment invoice factoring. We are dedicated to providing a fantastic solution to recruitment agencies that supply temps and/or contractors. The service covers, payroll, 100% invoice funding, invoicing, credit control, bad debt protection, and credit checks plus much more, all for one simple fee. You will have your own dedicated payroller manager and dedicated credit controller. They will ensure you receive outstanding service, so you can focus on sales, service, and growing your business. Contact us today!
Our Experts Stated It Is Important To Consider
When speaking to a number of our well-established agency owners, they gave the following pearls of wisdom to consider before setting up your agency:
"Don't rush into it. Research and don't rush things" – Paul James Healthcare Recruitment
"Be 100% sure, it takes lots of hard work and commitment. It can be very hard getting things going, I would suggest keeping focussed and always think of the long-term plan and goal." – Gold Star Recruitment
"Always follow your heart, as your heart will always overrule your mind" – Design & Build Recruitment
"Find a specialty, research, and learn and focus!" – The Recruitment Network
"I would say know your target market area and what type of roles are within it. Recruitment is not an easy field with all the competition and large companies but it's important to persevere in building a client/candidate base and to understand your own expectations and be able to motivate yourself and your team." – COACHMYCV
"Manage Cash Flow. It's vital to have good working capital to fund agency workers, as customers are now taking longer and longer to pay you. So, find a provider to support you with this" – New Resource Recruitment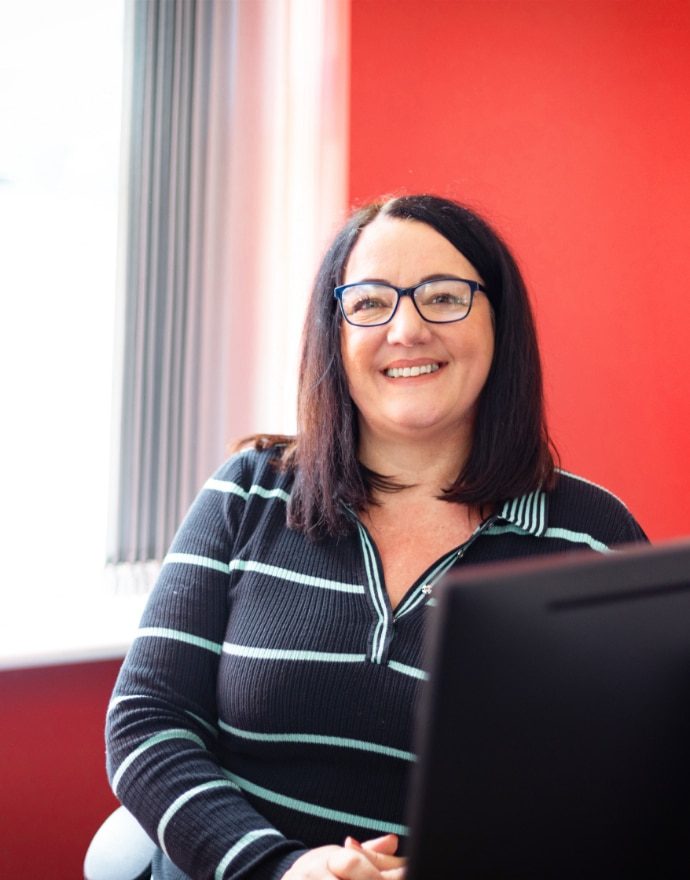 Relevant Topics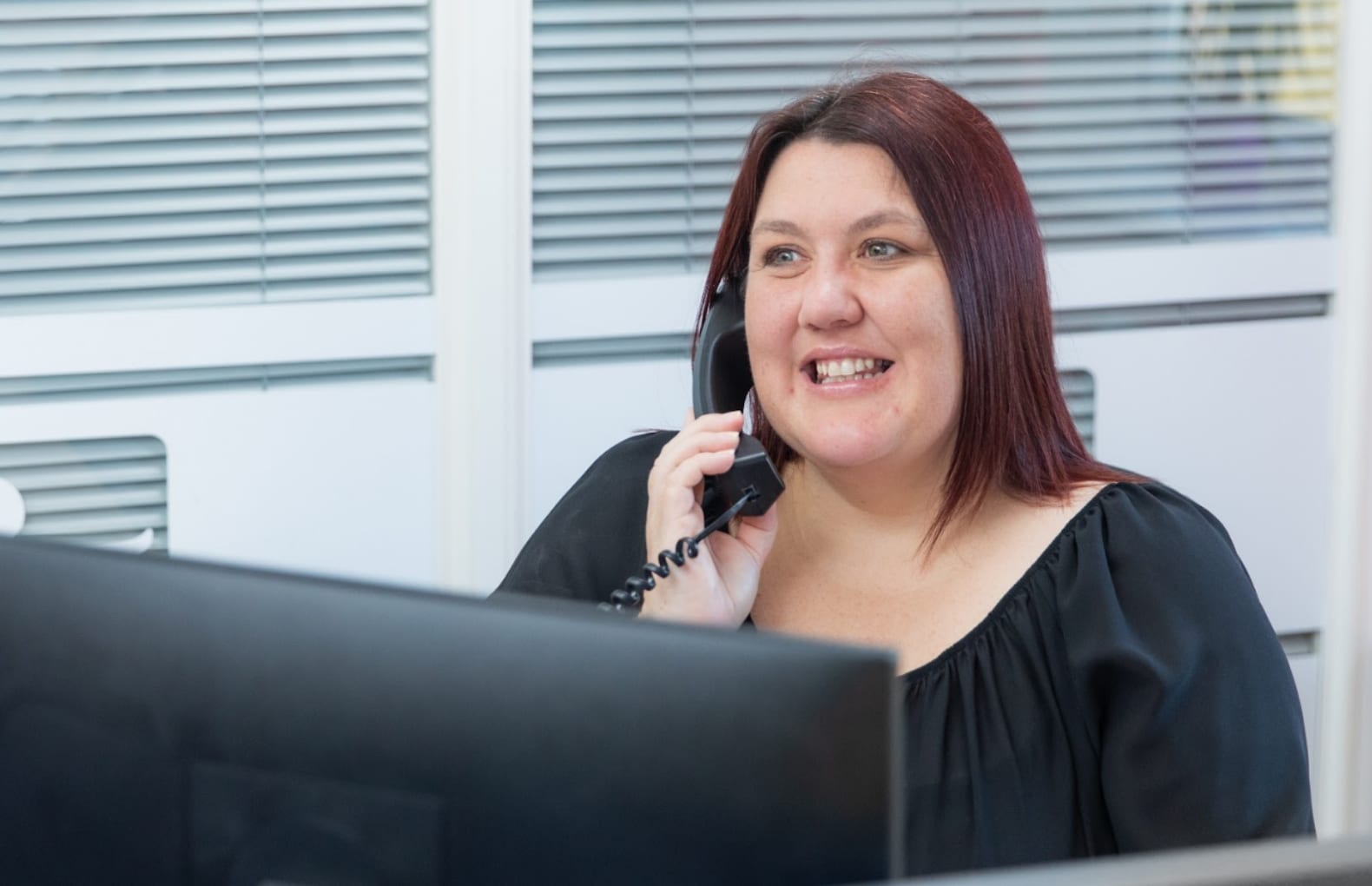 Contact us for support
You can rely on us to be available, responsive and always willing to go the extra mile.
Contact us