17.04.2023
The Recruitment Revolution: How Automation Will Change The Game
A discussion of how automation and AI are likely to affect the field of recruitment in the near future.
As technology rapidly evolves, it has become an integral part of our lives. Many industries have seen major changes due to advancements in technology, and recruitment is no different. According to Staffing Industry Analysts technology is one of the key things that will help agencies survive to 2025. Artificial intelligence (AI) has become a powerful technology that is transforming the recruitment process.  A recruiter's toughest and most time-consuming responsibility is sourcing candidates for a role. Finding the right match for a company that will add value and bring something new to the table, takes time.
According to LinkedIn, an interview process takes on average three to six weeks.  Research conducted by Glassdoor in 2020 found that UK candidates spend an average of 27 days in an interview process when applying for a job. This will clearly depend on the industry and position. Highly competitive industries and leadership positions, such as a financial director or CFO, can have a longer recruitment process.
Will AI Be Adopted In Recruiting?
AI for recruiting is an artificial intelligence-based approach to managing the recruitment process. It has the potential to revolutionise the way businesses find and hire new talent. The recruitment process can be broken down into several elements, sourcing, screening, interviewing, and selecting of candidates. AI can develop each stage by leveraging data and analytics to create a more efficient, streamlined hiring process. By automating mundane tasks and speeding up the process of filling vacancies. From job postings, communication with applicants, interviews, and onboarding. AI is a game changer across various industries, quickly becoming the norm.
According to PwC, AI and related technologies such as drones will boost global GDP by up to 14% by 2030. Mercer's 2019 Global Talent Trends study reported, 88% of companies globally already use AI in some way for HR. Furthermore, a report conducted by Microsoft stated that 52% of UK employees are using AI to work faster and smarter. In comparison to 69% of employees globally. Additionally, DCMS found that 9% of UK firms have adopted AI solutions for data management and analysis. Followed by natural language processing and generation (8%).
Benefits Of Using AI In The Recruitment Industry
AI is quickly becoming an important tool for the recruitment industry and can help automate many of the processes involved in the hiring process. Fundamentally changing the way that recruitment teams work.
Saves Recruitment Agencies Time
Statista has reported the number of job vacancies in the UK reached a record high of 1.3 million in the three months to May 2022. Based on statistics from The Office for National Statistics (ONS), the number of vacancies from October to December 2022 was 1,161,000. Which is a decrease of 75,000 from July to September 2022. However, total vacancies still remain at 365,000 above pre-COVID-19 levels. With such high levels of job vacancies, recruitment agencies need to become more efficient with their time.
The most time-consuming manual part of recruitment is screening the CVs according to Ideal. They found that 52% of talent acquisition leaders stated the hardest part of recruitment is identifying the right candidates from a large applicant pool. Industry research compiled by StandOut CV found that recruiters spend anywhere between 8 seconds and 15 minutes reviewing a CV. With an average of only 11% of applicants being considered suitable for the roles they are applying to.
AI provides recruitment agencies with the opportunity to reduce the time spent on repetitive, time consuming tasks. By using AI tools, recruiters will no longer be required to manually filter through hundreds of applications. Automation can provide detailed reporting on the time taken to complete each stage of the process. Resulting in recruiters being able to identify where their processes might need to be improved.
Improve Quality Of Hire
Quality of hire is the value that a new employee contributes to the overall success of a company in the long term. A recent study by LinkedIn found that happy employees have 65% more energy than unhappy employees. In addition to being 12% more productive and staying in their job role for four times longer. The OECD and the University of Warwick Institute for Employment Research reported that employers who are job matched have higher productivity. As well as benefiting from improved retention of workers.
For a recruitment agency, this is an important metric for both the candidate and the client. If a recruitment agency provides consistently high quality candidates, the more likely the business is to return when further recruitment is required. The use of AI this can improve the quality of hire by using its ability to analyse and standardise data. Matching the candidates' experience, knowledge, and skills to the requirements of the job. According to Ideal, companies using AI-powered recruiting software have seen their staff turnover decrease by 35%.
Reduces Human Error
Recruiting involves processing large amounts of data, from CVs, references, and cover letters.
Mistakes when processing a candidate can happen especially when data is involved which can be costly. According to data collected by Sterling, 78% of job seekers either considered or dropped out of the recruitment process due to a lengthy process. However, with the use of AI this aspect of recruiting becomes more accurate and reduces the chance of human error. AI software is able to accurately process and perform relevant data-driven tasks, such as  automating background checking and cross-referencing CVs with the job description.
Improved Communication
AI recruitment platforms also provide an efficient way of managing communication with applicants. Both for screening purposes and for keeping applicants up to date on their progress in the recruitment process. They can also be used to provide feedback to applicants on their performance in interviews. According to Ideal, 67% of candidates have a more positive impression of a company if they receive consistent updates throughout the application process. With the use of AI tools such as chat bots, candidates are able to communicate with the recruitment agency 24/7. This assists recruiters by engaging with applicants and answering FAQs about the company and the job opening. Furthermore, using AI recruitment agencies are able to automate the scheduling of interviews.
Overall, AI can improve candidate experience by increasing the overall hiring process, providing real-time updates, improving communication overall and ensuring a consistent candidate experience.
AI Innovative Tools For Recruiters
AI Screening Software
Natural Language Processing (NLP) can help recruiters quickly and accurately parse through job descriptions, references, and CVs. AI-powered tool AI Recruiter uses natural language processing to match the right candidates with job requirements. Additionally, Fetcher, uses an algorithm to search through the web to find the ideal candidates for the job role. This can help recruiters quickly identify the most suitable candidates for a role. It can also help recruiters verify the information provided by a candidate. Saving recruiters from having to manually contact references and request information.
Speeding up these parts of recruiting through automation reduces time-to-hire. Meaning a recruitment agency is less likely to lose the best talent to faster moving competitors. Due to the candidates having less time to reconsider their proposition and counteroffers. Lastly, AI can quickly identify potential candidates by scanning social networks for keywords related to the job description. According to Firefish, 79% of agencies plan to utilise a social sourcing strategy for candidate attraction in 2023.
Talent Matching
These tools use algorithms to match a candidate's skills and experience with the specific requirements of a role. AI powered talent platform Beamery uses AI to find candidates with the right skills and potential. Allowing a tailor-made experience for every person to attract and convert qualified talent and connect the right candidate to the right job role.
In addition, AI-powered gamification can be used to predict important business outcomes and answer strategic questions. This can help recruiters use assessments to measure a candidate's problem-solving and decision-making skills. Tools such as Pymetrics, who use data-driven behavioural insights and audited AI to leverage gamification for businesses.
AI Chatbots
An AI chatbot can do anything that it's programmed to. For a recruitment agency this can be anything from collecting basic information or past experiences to asking screening questions. They are also useful for answering frequently asked questions that the candidates typically have. Providing candidates with a clear communication route, helpful feedback, and suggestions about the next steps. This can free up recruiters to focus on other tasks, such as scheduling interviews and following up with candidates.
AI-powered chatbots therefore have a lot of potential to improve candidate experience. Research conducted by CareerBuilder reported that 22% of candidates would tell others not to work for the business if they experienced a negative application process. This is in addition to 42% who stated they would never apply to the company again. With regard to the experience itself 26% of respondents reported the primary cause of a bad experience was communication. According to Ideal, 67% of candidates have a more positive impression of a company if they receive consistent updates throughout the application process.
Tools such as Talla, can bridge this communication gap and offer automated scheduling and interview booking. Complementing Talla is a tool called AI Hunter which can assist with follow-up communication and track job progress. Lastly Humanly, an AI recruiting chatbot that offloads, automates, and optimises recruiters' repetitive interactions. Such as screening, scheduling, reference checking, and candidate re-engagement.
Text Generators
Although not as popular as candidate screening or online interviewing tools, automatic text generators can be highly useful when you want to modernise overall processes. Software of this type can analyse job descriptions created and provide insightful suggestions. These can be around tone of voice and ways to make the job ad more inclusive. More advanced tools can even use text provided to automatically generate new job postings that align with the company's tone, branding and expectations.
Automated Video Interviews
These enable recruiters to quickly assess a large number of candidates in a short period of time. Video interviews also eliminate the need for in-person meetings, saving time and resources. The technology works by assessing candidate's word choices, facial expressions, and speech patterns. It then analyses if these match the job role, organisation, and culture. HireVue is a pioneer in the video interviewing software space and stands out for its AI-powered on-demand interviews. Helping recruiters conduct the initial screening of candidates.
Overall, technology and automated recruitment is significantly transforming the industry. Automated systems can save recruiters time and money and streamline the recruitment process. With AI-powered tools recruiters can find the best candidates quickly and efficiently, making the recruitment process quicker and more cost-effective. This provides benefits to both the applicants and recruiter. One thing is for sure, automation within recruitment is definitely here to stay!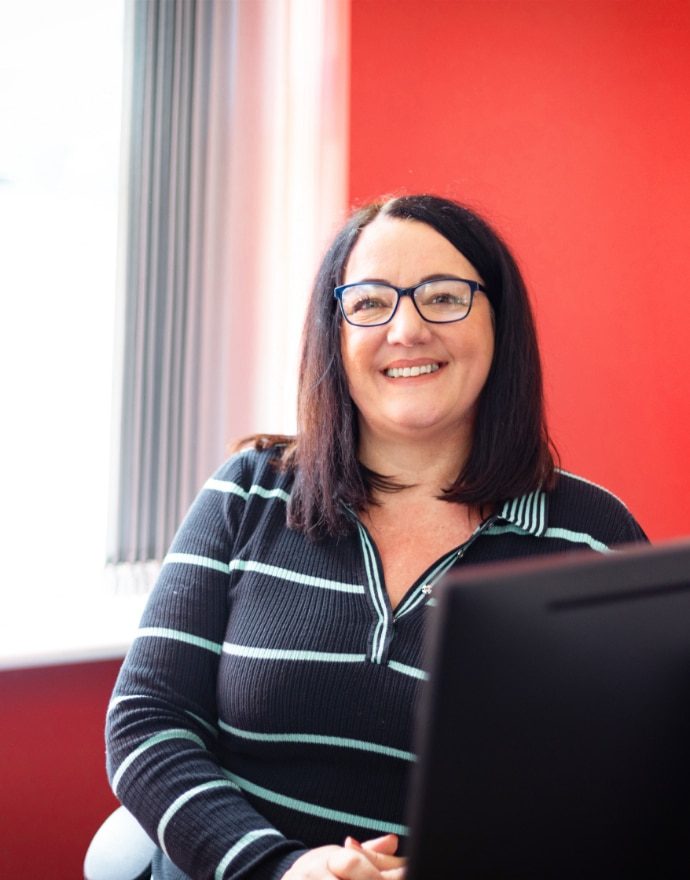 Relevant Topics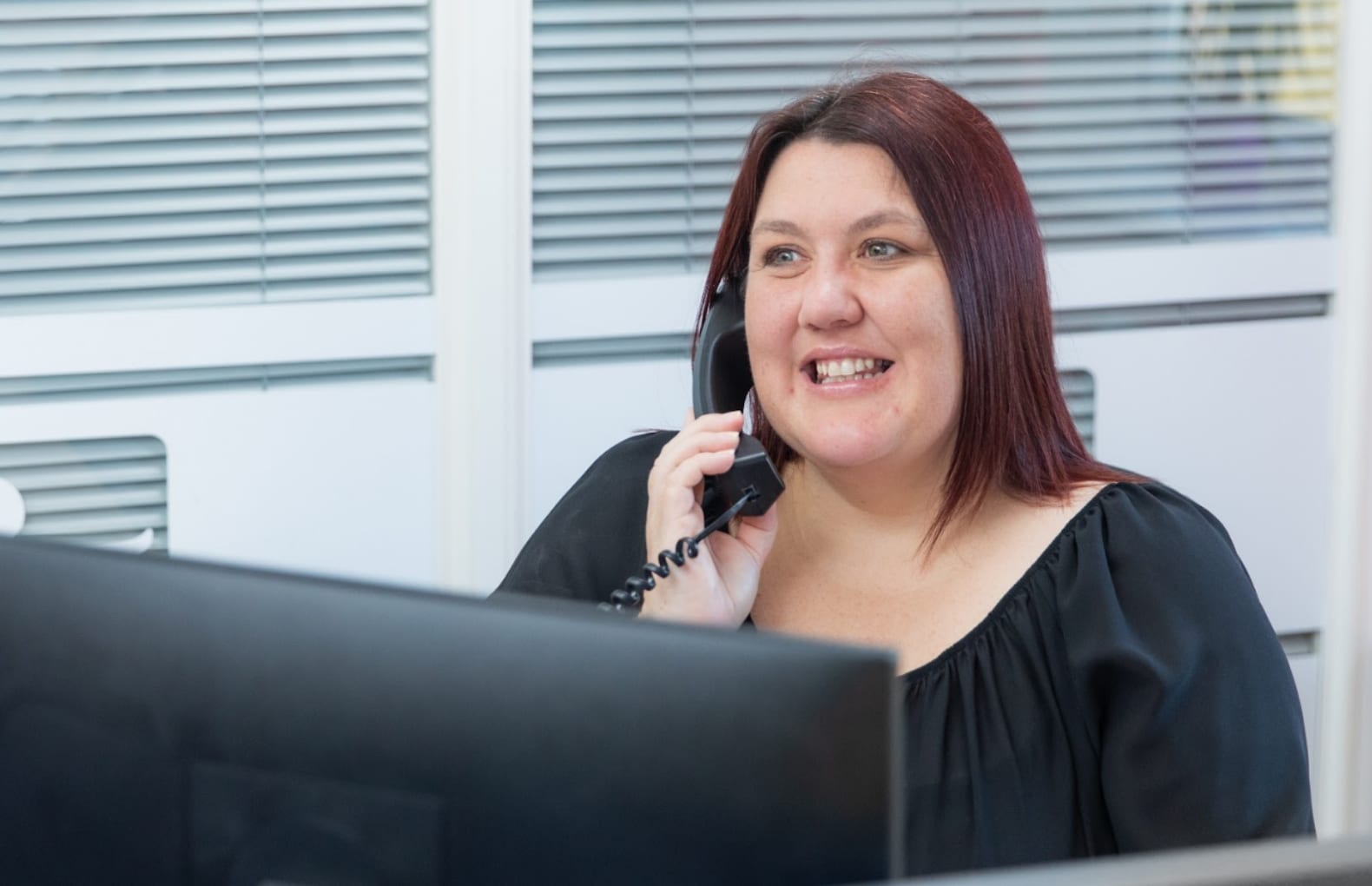 Contact us for support
You can rely on us to be available, responsive and always willing to go the extra mile.
Contact us