28.11.2022
The Challenges Facing Recruiters Post-Pandemic
COVID has affected our lives in numerous ways, and some will argue that it's changed the way we live and work for good. The coronavirus pandemic shook the world like never before. But for the hiring industry, it changed the entire landscape and working parameters. The pandemic shut down entire companies, offices, retail sites, and other workplaces across the world. Within days, many businesses were shut with millions of people put on furlough for an indefinite time. Companies didn't know what the future held for them and the overall uncertainty of their business.
Everyone who could was advised by governments to work from home, be it their dining rooms, kitchens, or lounges. Further to this travel was limited to certain areas and boundaries were made between locations. Due to such enormous changes, many people lost their jobs due to the financial impact COVID had.
Thus, hiring managers, and recruitment staff had to adapt fast to identify and connect with candidates. Moving to online platforms such as Spark Hire, Zoom, and Microsoft Teams to conduct interviews and offer candidates a sense of their company's culture and employee experience. The entire recruiting process, from career fairs to onboarding, became digital.
In a survey conducted by Back Office Support Services, participants reported that pre-covid 46% of agencies conducted interviews in person. However, in a post-covid world, this dropped with participants using a more remote method. 33% reported phone, 36% used video call platforms such as Zoom, and 6% used online interviewing platforms such as Spark Hire. All while keeping the recruitment process 'human'. Often achieving this by offering helpful advice to clients and candidates, and sharing the expertise and knowledge they possessed.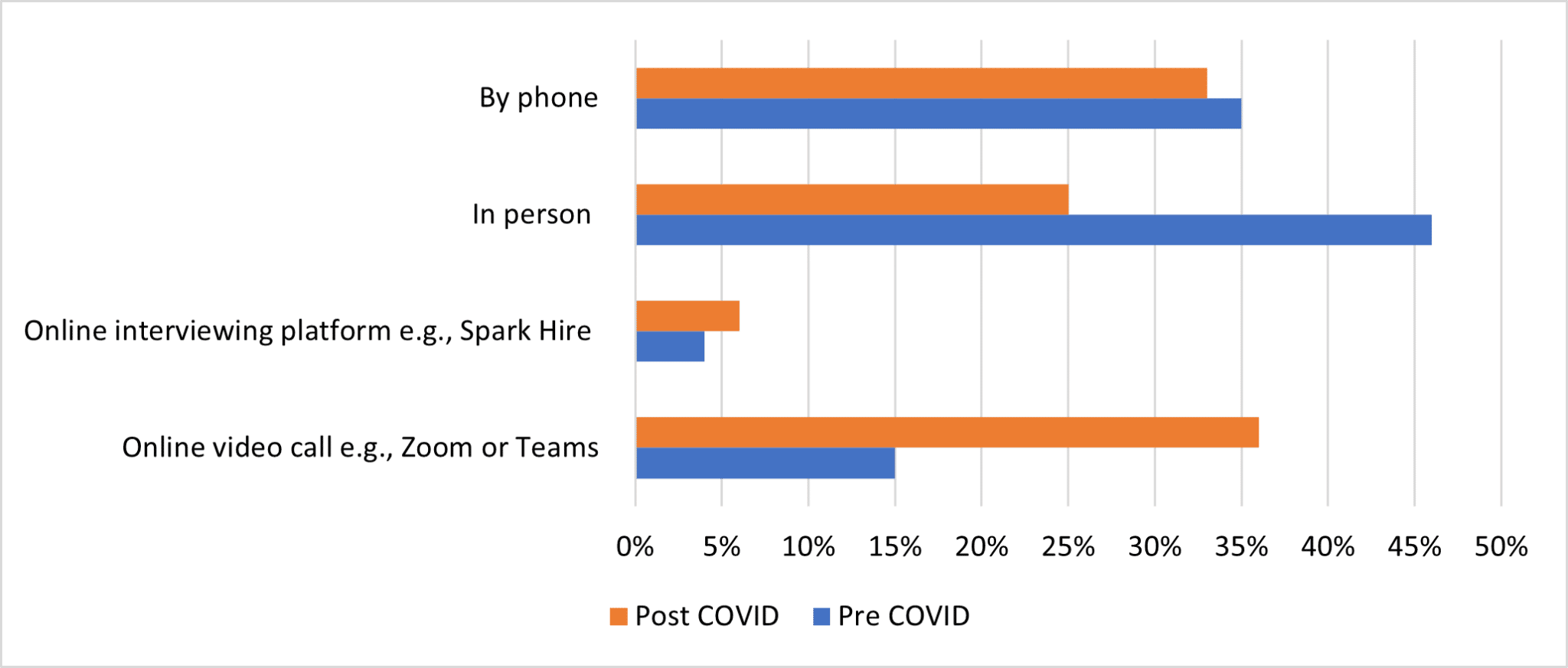 Recruitment Challenges & Processes
The challenges this has caused for recruitment both during the pandemic and post have been researched. In our survey participants stated that finding the right candidates became a challenge. 26% said that there was a lack of qualified candidates and therefore, an increased job matching challenge. This was further supported by 50% of participants agreeing with the statement 'There's a skills shortage, which makes attracting and hiring the right individual for any given role particularly challenging. Below you can see the responses from our survey: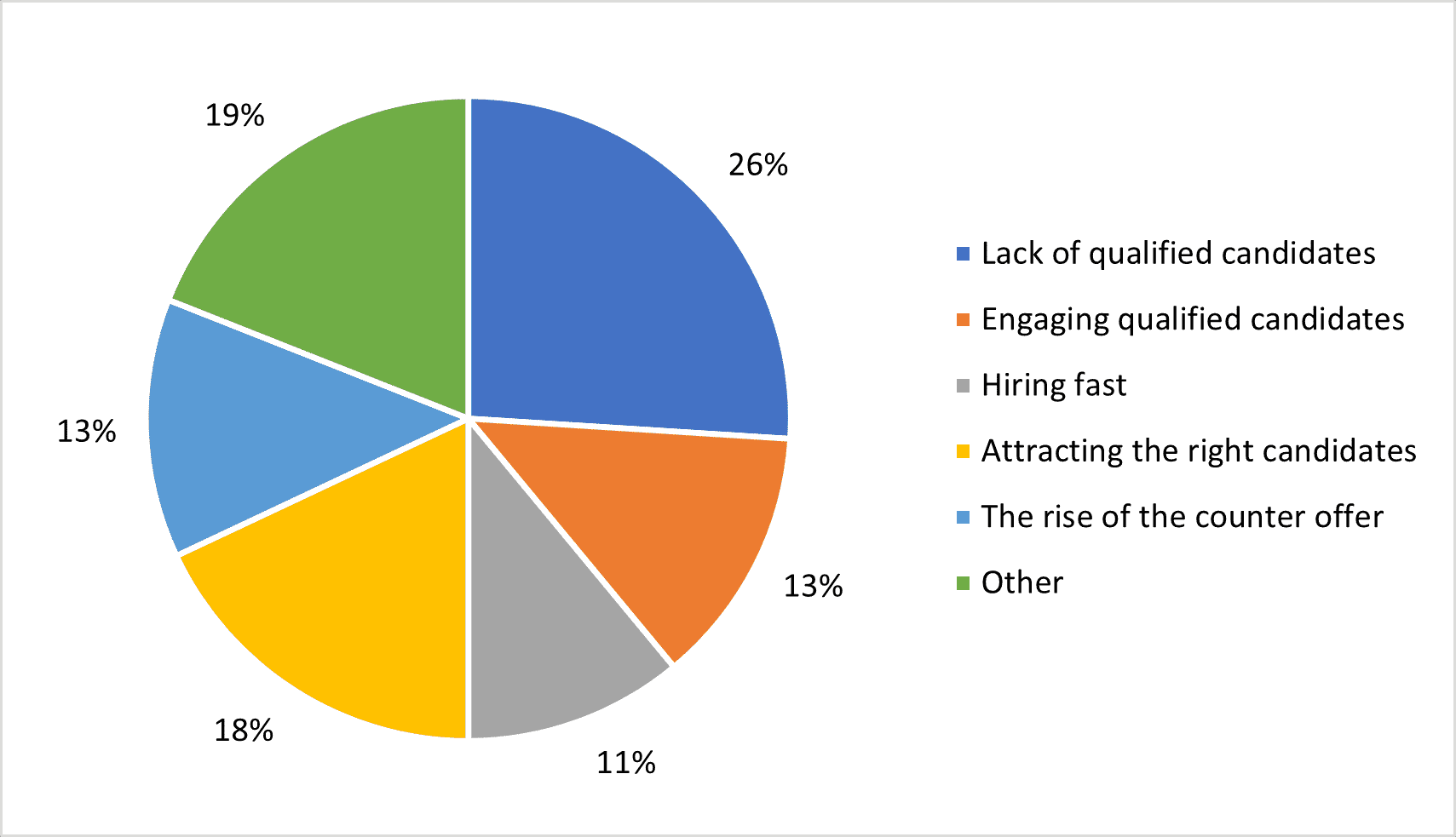 Within the other entities category, many participants stated that ensuring the candidate had a good first-time experience (11%) was a challenge. Whilst an online call can be seen as an easier or more convenient method; businesses needed to ensure they didn't fall into a trap of allowing this to ruin the candidate experience. The first impression given to a candidate is vital if you want them to buy into the company ethos and employer brand.
In addition to the evolved employee needs and expectations (3%) and ensuring inclusivity and diversity (5%). Research conducted by Ideal found 67% of active and passive job seekers thought that diversity was an important factor when considering companies and job offers.
Furthermore, when we asked our participants about changes to processes, 32% stated there were none within recruitment post-covid. However, interestingly others mentioned the increased need for vaccinations and the new laws around requirements. Moreover, recruiters were having to be more flexible with the way in which candidates were contacted such as using WhatsApp.
The Change In Work Dynamics
Before the pandemic, the workplace for the vast majority of people was office based. However, this dynamic since 2021 has drastically changed with workplaces becoming more dynamic and flexible. This has made employees more assertive, about their approach to work-life balance. With the importance of work and careers on the decline.
Our survey showed that the working model that candidates now expect has changed drastically. 64% of participants stated that the work model candidates requested pre covid was on site. However, post covid this has shifted to 61% of people now asking for hybrid working. Various reasons that this shifted were due to wanting to be close to home and having more flexibility for childcare.
Rob from Blue Orchid Recruitment stated that "Hybrid and flexible working arrangements is a huge requirement from 90%+ candidates. Working closer to home to reduce the commute." Yet, Anthony from Hire Ground suggested a difference in age stating "They want the option of Hybrid working. However, younger candidates much prefer to be office based".
Interestingly, our data shows there has also been a shift in wage expectations. A common trend is that candidates now want to have flexible hours but with more money at the end of the month. This was shown further with 54% of our participants agreeing with the following statement 'Candidates are looking for roles in more financially stable companies to guarantee payment of wages. This showcases the true economic impact covid has had on individuals. In the way in which decision-making now has an element of a company's financial stability.
Overall, our participants stated that one of the most important things they have learned about their business over the past 2 years through the COVID pandemic was nothing is guaranteed.  Tricia from Halecroft Recruitment amongst others believed that companies have to be agile. She commented "Circumstances outside the business that affect you and your clients are out of your hands:  Covid, Brexit, Government, War. We have to be agile." Sharon from New Resource Group also commented "if we're agile, we can survive anything." A common theme from our industry experts. However, it is also believed that it is important to be flexible, and patient and stay positive as nothing is guaranteed.
Conclusion
As can be seen from our study, professionals believe virtual recruiting will continue to be used post-COVID. Meanwhile, relationships must still be developed with promising candidates, even if there's no immediate need to hire them.
Some tips for hiring strong candidates based on our research would be:
Create dynamic job listings that stand out
Ensure remote workers are seen as part of the team
Personalise the process for the candidate
Make expectations clear
Expand your outreach both by targets and channels
Match your candidates to the appropriate roles
Embrace questions
Assess sourcing bias and talk about DEI
As a recruitment agency, you can manage today's market dynamics by understanding the trends we've discussed and planning your strategy to reflect them. Our survey also showed that agencies are having to accept longer payment terms from their clients post-COVID (36%). In addition to an increase in the number of temporary and contractor roles (43%).  Presenting an opportunity for agencies who only handle permanent roles, something to consider to grow their business.
Recruitment Funding From Back Office Support
Here at Back Office Support Services, we have provided 100% recruitment finance to support the supply of temporary workers for hundreds of agencies. Our service covers payroll, customer invoicing, and credit control including bad debt protection. As well as unlimited credit checks, meaning you can concentrate on growing your business and leave the back-office functions in our safe hands. Contact us today to find out more.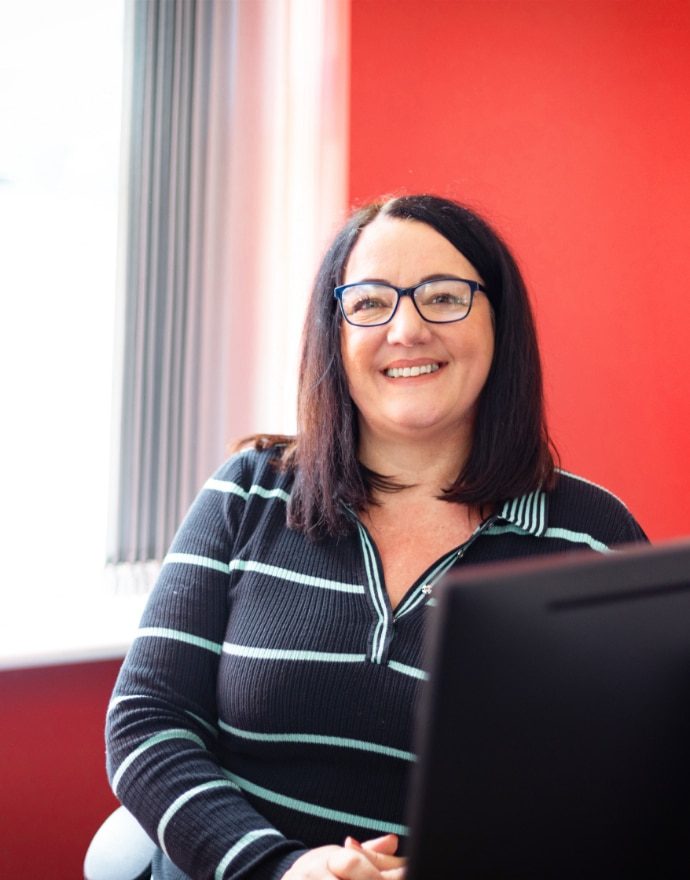 Relevant Topics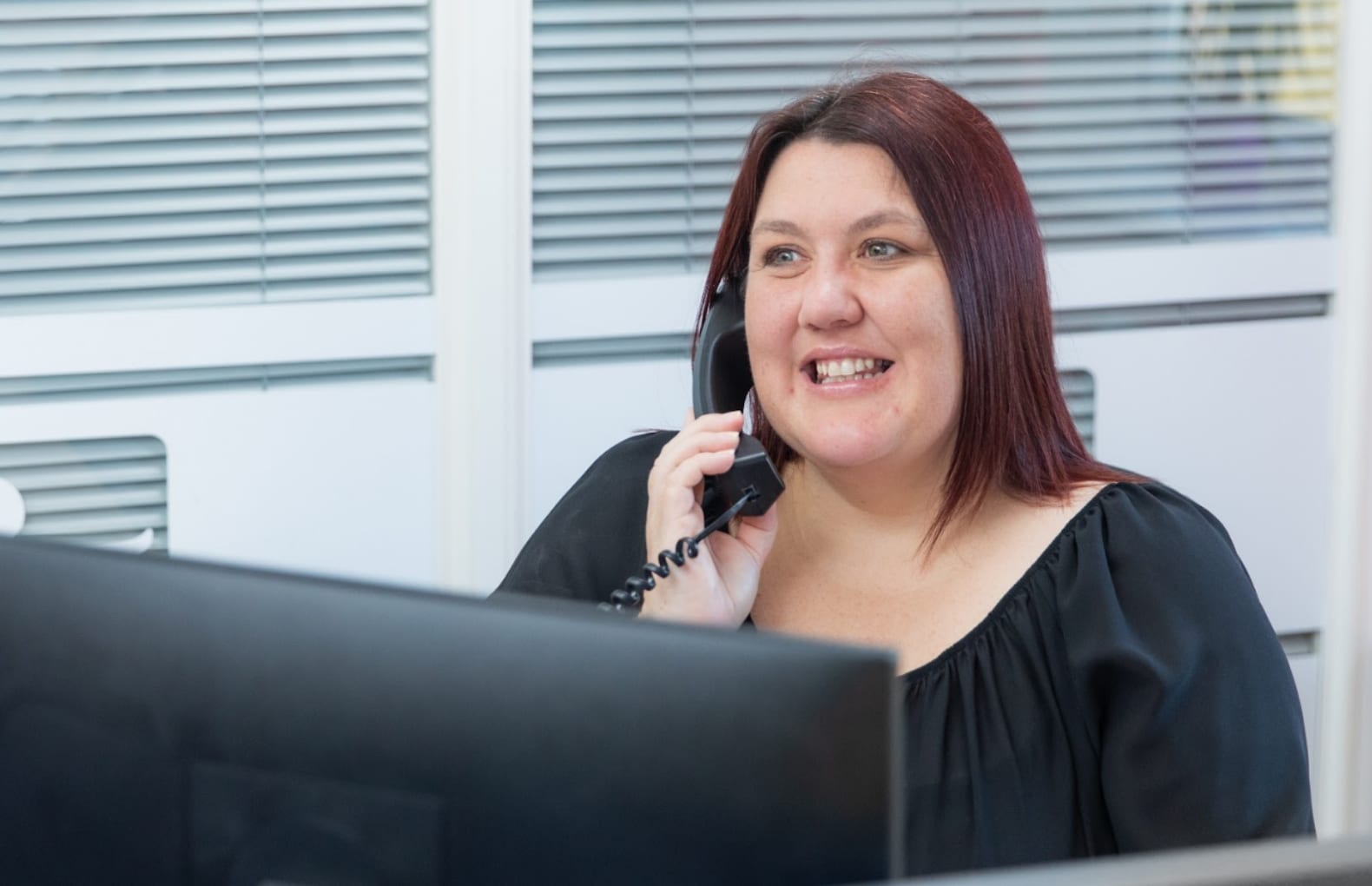 Contact us for support
You can rely on us to be available, responsive and always willing to go the extra mile.
Contact us